Melbourne Dive Sites Map
Interactive Melbourne Dive Sites Map
With the map above you can navigate your way through the huge variety of great dive sites that Melbourne and Victoria have waiting for you. From shore and pier dives, wrecks, reef and deep wall dives, plus marine park and drift dives, you'll be amazed at just what is on offer.
See Melbourne Dive Site GPS Marks for a list of the dive site information.
---
DISCLAIMER: No claim is made by The Scuba Doctor as to the accuracy of the dive site coordinates listed here. Should anyone decide to use these GPS marks to locate and dive on a site, they do so entirely at their own risk. Always verify against other sources.
The marks come from numerous sources including commercial operators, independent dive clubs, reference works, and active divers. Some are known to be accurate, while others may not be. Some GPS marks may even have come from maps using the AGD66 datum, and thus may need be converted to the WGS84 datum. To distinguish between the possible accuracy of the dive site marks, we've tried to give each mark a source of GPS, Google Earth, or unknown.
If you don't understand the differences between the different ways coordinates are given, plus how different datum come into play, you might find the article GPS Conversions by Lloyd Borrett (100 Kb, 5 pages, Adobe PDF) a useful read. It describes the problems associated with locating dive sites using a GPS receiver.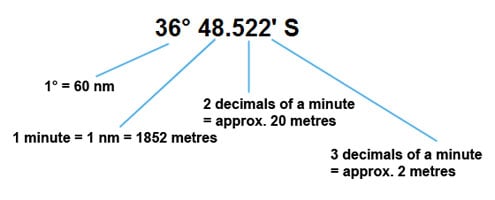 ---
Please Help Us To Correct GPS Marks and Add More Melbourne Dive Sites
If you have have information about other dive sites you'd be happy to see added to the information available here, or any corrections and/or updates to the diving site GPS marks listed here, please feel free to Contact Us.