Work With Us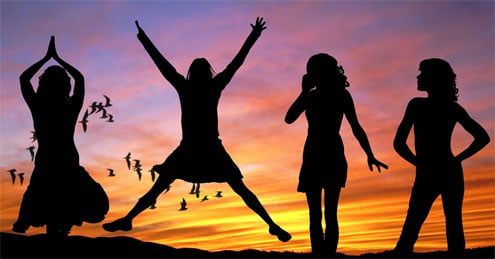 We're Hiring
If you like what you see, we'd love to hear from you even if a role is not currently available. We're always on the lookout for talented people who get what we do and want to help us do it better. Our greatest asset is the attitude, talent and professionalism of our people — see Meet The Team.
The Scuba Doctor has been serving scuba divers, freedivers, spearfishers and snorkelers with all their diving and snorkelling needs since 2002. We are one of the largest in-store dive shop retailers and online mail order suppliers of new Scuba Gear in Australia.
Why Work At The Scuba Doctor
Because we're different.
We trust our team. Everyday, our people are entrusted with every element of our operations and we are proud of the results they achieve.
At The Scuba Doctor everyone contributes. Our people are a bunch of cross-disciplinary stars that shine across all areas of the business. Everyone works together, everyone shares knowledge.
We have fun! At The Scuba Doctor, we have created a climate that is professional, comfortable and productive. You work in an environment that rewards creativity and initiative. We encourage an atmosphere of open communication, respect and equality among all of our people. And we like to have fun!
It's the little things that count. They say there's no such thing as a free lunch, but our staff enjoy a regular free lunch. Not to mention free soft drinks and ice creams.
Pet friendly! Well, dog friendly at least, but we're open minded. Does your pet have what it takes to be able to work with you at the dive shop?
Come along for the dive. And you'll bring along your own personal brand of talent, skills and awesomeness to the mix.
We reward our staff well. However, we also believe money motivates neither the best people, nor the best in people. It can move the body and influence the mind, but it cannot touch the heart or move the spirit. That is reserved for belief, principle, and morality.
Recruiting the Best
"Hire and promote first on the basis of integrity; second, motivation; third, capacity; fourth, understanding; fifth, knowledge; and last and least, experience. Without integrity, motivation is dangerous; without motivation, capacity is impotent; without capacity, understanding is limited; without understanding, knowledge is meaningless; without knowledge, experience is blind. Experience is easy to provide and quickly put to good use by people with the other qualities."
Dee Ward Hock, the Chaordic Alliance.
Attracting the very best people, who have the right integrity, motivation, capacity, understanding, knowledge and experience, to join The Scuba Doctor is something we take seriously. We hire for attitude and train for skill.
Our people possess the communication and interpersonal skills necessary to build strong relationships with our customers.
Yes, we have high expectations of our people. It's true that not everyone is interested in this type of challenge. However, while our people expectations are high, so is our commitment to our people.
We are continually looking for people who posses the attitude, expertise and interpersonal skills necessary to be a success working with us. We never hire or promote in our own image. It is foolish to replicate our strengths. It is idiotic to replicate our weakness. It is essential to employ, trust, and reward those whose perspective, ability, and judgement are radically different from ours. This is rare, for it requires uncommon humility, tolerance and wisdom.
Are you ready to join our team of outstanding professionals and share in the benefits and rewards enjoyed by a highly successful and growing business?
Where We're Going
Under new ownership since August 2013, The Scuba Doctor has grown by more than 50% each year. What makes this possible is the commitment of our people to our customers. We can't command our people to go the extra mile. They do that of their own free will. Their sense of urgency, their successful record of challenging conventional thinking for customers, are giving The Scuba Doctor the chance to become a great company.
We're a young company. Especially in spirit. Most of us have worked somewhere else before joining The Scuba Doctor. Therefore we have a keener sense of what the character of a company should be. We understand the character of a retail business, just as surely as the character of an individual, determines destiny.
Efforts to expand our business are paying off. Building on our track record in the dive industry — helping customers find great solutions — making it easy for customers to access all we have to offer both in-store and online. We are continuing to make the necessary investments to benefit from this period of change in the dive industry.
Plenty of businesses have reinvented themselves when their backs were up against the wall. We want our business to be one that reinvents itself as a matter of course. To do that we must encourage courage, especially the courage to challenge conventional thinking.
We must constantly guard against the rigidity past success so often breeds. In this most unforgiving of business eras, we need attributes that might seem contradictory. We have to be imaginative yet realistic. We have to be independent thinkers yet capable of inspired collaboration. Self-satisfaction has no place in the business we are striving to become; it is a prelude to decline.
We have to make sure all who join us have an authentic sense of concern for our customer's well being and our company's. We have to stay true to our values, remembering that an ounce of behaviour is worth a pound of words.
What is our greatest challenge? Finding people who believe in our values and share our ambition to build a great dive business. This should not be construed as a platitude. It's a hard nosed business fact. The kind of people we want are hard to find and in high demand. This situation makes us think carefully about what we have to offer the people we want.
It gets down to our atmosphere, where the power that matters most is the power of a good example. It gets down to our determination to communicate openly and frequently. Few things are more demeaning to good people than being kept in the dark. It gets down to believing that the only hierarchy that counts is determined by the ability to contribute consistently.
Some companies have made a bundle doing the same thing over and over, better and better. The problem, however, comes when the same thing is not the right thing for the customer. That's why at The Scuba Doctor we work so carefully to create a distinctive harmony between the customer's need and our approach. When that harmony is achieved, you cannot image any other combination working quite so well.
Work Permits
If you are not an Australian or New Zealand citizen, you will require a work permit for Australia. We do not offer Company Sponsorship as it is extremely difficult to obtain unless you have some specialised skill that cannot be easily found within Australia. Preference is given to applicants who are already in Australia, have valid work permits and are not limited in the length of time they may work for us.