Phillip Island Wreck Dives
Phillip Island in Victoria, Australia, has some awesome wreck dive sites for you to explore.
Boat access

Twin Screw Steamer | Max Depth: 66 metres (217 feet)

The Coramba (aka TSS Coramba) is socially and historically significant, as one of Victoria's worst shipwreck tragedies in living memory. Relatives of those who were lost are still alive, and the tragedy claimed the lives of fathers and breadwinners during the Depression. 17 lives were lost in the tragedy.

The Coramba served the Western District ports and had replaced the Casino which had also been tragically wrecked two years before. The wrecks of the Casino and Coramba were the death knell for steamship services to the Western District as railways and road transport replaced shipping for trade. 'The Coramba Gale' in which the Coramba foundered is still one of the worst storms recorded to have hit Victoria, with widespread flooding, wind damage and property loss in the south eastern Melbourne metropolitan district.

After 7 years of searching the TSS Coramba was discovered by SOE on the 29th May 2011 approximately 10 nautical miles south of Seal Rocks, Victoria.

See also, Heritage Council Victoria: TSS Coramba, and Southern Ocean Exploration: TSS Coramba.

Latitude: 38° 32.116′ S (38.535267° S / 38° 32′ 6.96″ S)
Longitude: 145° 8.800′ E (145.146667° E / 145° 8′ 48″ E)
Datum: WGS84
Google Map
Added: 2012-07-22 01:00:00 GMT, Last updated: 2019-02-19 03:43:54 GMT
Source: GPS
Nearest Neighbour: Golden Bommies, 6,968 m, bearing 104°, ESE
TSS Coramba, Twin screw steam ship, 531 ton.
Built: Ayrshire, Scotland.
Launched: 15 August 1911.
Sunk: 30 November 1934.
Depth: 66 m.
See the Coramba dive site page


---
Boat access

Steam Bucket Dredge | Max Depth: 20 metres (66 feet)

Built in 1914 by Fleming and Ferguson in Paisley Scotland as the Sir William Matthews, she was a twin screwed steam bucket dredge. She was purchased by the Melbourne Harbour Trust on 10 October 1941. After an extensive refit she was renamed the George Kermode and was used to maintain the Port of Melbourne. She was scuttled by the Department of Conservation, Forests and Land on the 1 April 1976 as an artificial reef in Cunningham Bay off Phillip Island. She now lies in upside down in 20 metres of water rising up to 12 metres at the highest point. A fantastic wreck dive, she is fairly well intact with lots of penetration.

Built in 1914 in Paisley, Scotland, sunk on 1 April 1976, the overall length of the vessel was approximately 70.104 metres (230 feet), beam 13.4112 metres (44 feet) and draught 5.1816 metres (17 feet) giving a displacement weight of 803 tonne (885 short tons).

Latitude: 38° 31.230′ S (38.5205° S / 38° 31′ 13.8″ S)
Longitude: 145° 14.687′ E (145.244783° E / 145° 14′ 41.22″ E)
Datum: WGS84
Google Map
Added: 2012-07-22 01:00:00 GMT, Last updated: 2019-03-23 01:14:48 GMT
Source: GPS Verified
Nearest Neighbour: Golden Bommies, 3,851 m, bearing 207°, SSW
Twin screwed steam bucket dredge.
Depth: 12 to 20 m.
See the George Kermode dive site page


---
Boat access

Iron Twin Screw Steamer

Minah broke adrift from its anchorage during a gale in 1950 and stranded on a mud bank within sight of Rhyll. Vessel was later abandoned. Signal Letters: VSTF.

See also, Australian National Shipwreck Database: Minah, and
Heritage Council Victoria: Minah.

Latitude: 38° 28.710′ S (38.4785° S / 38° 28′ 42.6″ S)
Longitude: 145° 19.210′ E (145.320167° E / 145° 19′ 12.6″ E)
Datum: WGS84
Google Map
Added: 2012-07-22 01:00:00 GMT, Last updated: 2019-03-23 02:09:56 GMT
Source: GPS
Nearest Neighbour: George Kermode, 8,053 m, bearing 234°, SW
Iron Twin Screw Steamer.
Built: 1900.
Sunk: 1950.
See the Minah dive site page


---
---
DISCLAIMER: No claim is made by The Scuba Doctor as to the accuracy of the dive site coordinates listed here. Should anyone decide to use these GPS marks to locate and dive on a site, they do so entirely at their own risk. Always verify against other sources.
The marks come from numerous sources including commercial operators, independent dive clubs, reference works, and active divers. Some are known to be accurate, while others may not be. Some GPS marks may even have come from maps using the AGD66 datum, and thus may need be converted to the WGS84 datum. To distinguish between the possible accuracy of the dive site marks, we've tried to give each mark a source of GPS, Google Earth, or unknown.
If you don't understand the differences between the different ways coordinates are given, plus how different datum come into play, you might find the article GPS Conversions by Lloyd Borrett a useful read. It describes the problems associated with locating dive sites using a GPS receiver.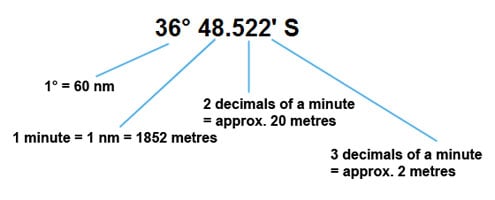 ---
Scuba Doctor Dive Map KML File
In the true spirit of making it easy to obtain, utilise and share the information for non-commercial purposes, you can now Download/view the Scuba Doctor Dive Map GPS Marks (KML file | 237.2 KB | 07-Apr-2019) in the Keyhole Markup Language (KML) file format used to display geographic data in an Earth browser such as Google Earth and Google Maps.
Some marine GPS units can import the information from a KML file. For others you can use use a file translate program (e.g. GPSBabel) to convert the KML file into an import file format (e.g. GPX) supported by your GPS unit.
---
Please Help Us To Correct GPS Marks and Add More Melbourne Dive Sites
If you have have information about other dive sites you'd be happy to see added to the information available here, or any corrections and/or updates to the diving site GPS marks listed here, please feel free to Contact Us. See also, Dive Site Help.
Copyright in photographs and other materials used here remains with their artists and authors. We are happy to acknowledge appropriate copyrights should they be made known to us.

Oops I did it again.
— Gary Busey