Victoria Wreck Dives
Of course, there are plenty of wreck dives in the waters of Victoria that aren't so close to Melbourne. Here is some information about them
Shipwrecks at Wilsons Promontory
Boat access
Latitude: 39° 9.810′ S (39.1635° S / 39° 9′ 48.6″ S)
Longitude: 146° 29.780′ E (146.496333° E / 146° 29′ 46.8″ E)
Datum: WGS84
Google Map
Added: 2012-07-22 01:00:00 GMT, Last updated: 2021-02-03 00:28:59 GMT
Source: GPS
Nearest Neighbour: Lady Mildred, 8,571 m, bearing 325°, NW
Steel hulled screw steamer.
Depth: 60 to 68 m.
Dive only on: SWF, SWE.
See the Cambridge dive site page


---
Boat access
Latitude: 39° 8.775′ S (39.14625° S / 39° 8′ 46.5″ S)
Longitude: 146° 17.645′ E (146.294083° E / 146° 17′ 38.7″ E)
Datum: WGS84
Google Map
Added: 2012-07-22 01:00:00 GMT, Last updated: 2021-03-31 18:00:03 GMT
Source: GPS
Nearest Neighbour: Kanowna Island, 1,179 m, bearing 115°, ESE
Anser Island Group, Wilsons Promontory.
Steamship, 2434/ 1569 ton.
Built: West Hartlepool, UK, 1881.
Sunk: 15 September 1885.
Depth: 48 to 50 m.
Dive only on: SWF, SWE.
See the Gulf of Carpentaria dive site page


---
Boat access
Latitude: 38° 55.017′ S (38.916944° S / 38° 55′ 1″ S)
Longitude: 146° 28.300′ E (146.471667° E / 146° 28′ 18″ E)
Datum: WGS84
Google Map
Added: 2012-07-22 01:00:00 GMT, Last updated: 2021-02-03 00:46:51 GMT
Source: GPS
Nearest Neighbour: Miranda, 825 m, bearing 60°, ENE
Wooden barque.
Built: New Brunswick, Canada, 1863.
Sunk: 9 September 1876.
See the Elm Grove dive site page


---
Boat access
Latitude: 39° 3.900′ S (39.065° S / 39° 3′ 54″ S)
Longitude: 146° 19.200′ E (146.32° E / 146° 19′ 12″ E)
Datum: WGS84
Google Map
Added: 2019-03-12 23:02:41 GMT, Last updated: 2021-03-10 18:24:16 GMT
Source: Australian National Shipwreck Database
Nearest Neighbour: Norman Point, South, 1,348 m, bearing 9°, N
Sailing Cutter.
Built: 1872.
Sunk: 27 July 1923.
Depth: 5 to 8 m.
See the Hannah Thompson dive site page


---
Boat access
Latitude: 39° 6.000′ S (39.1° S / 39° 6′ S)
Longitude: 146° 26.400′ E (146.44° E / 146° 26′ 24″ E)
Datum: WGS84
Google Map
Added: 2019-03-12 22:43:41 GMT, Last updated: 2021-03-10 18:21:42 GMT
Source: Australian National Shipwreck Database
Nearest Neighbour: Cheviot, 2,224 m, bearing 0°, N
Screw Steamer.
Built: 1902.
Sunk: 15 February 1909.
Depth: 6 to 25 m.
See the Lady Mildred dive site page


---
Boat access
Latitude: 38° 57.000′ S (38.95° S / 38° 57′ S)
Longitude: 146° 42.000′ E (146.7° E / 146° 42′ E)
Datum: WGS84
Google Map
Added: 2012-07-22 01:00:00 GMT, Last updated: 2021-02-03 01:17:38 GMT
Source: GPS
Nearest Neighbour: Rubicon, 13,014 m, bearing 321°, NW
Depth: 19 m.
See the Lune dive site page


---
Boat access
Latitude: 38° 54.800′ S (38.913333° S / 38° 54′ 48″ S)
Longitude: 146° 28.800′ E (146.48° E / 146° 28′ 48″ E)
Datum: WGS84
Google Map
Added: 2012-07-22 01:00:00 GMT, Last updated: 2021-02-03 02:15:14 GMT
Source: GPS
Nearest Neighbour: Elm Grove, 825 m, bearing 240°, WSW
Wooden Sailing Brig.
Built: 1846.
Sunk: 7 August 1852.
See the Miranda dive site page


---
Victorian Shipwrecks West of Melbourne
Boat access
Latitude: 38° 33.500′ S (38.558333° S / 38° 33′ 30″ S)
Longitude: 142° 45.750′ E (142.7625° E / 142° 45′ 45″ E)
Datum: WGS84
Google Map
Added: 2012-07-22 01:00:00 GMT, Last updated: 2021-03-16 04:23:25 GMT
Source: GPS
Nearest Neighbour: Falls of Halladale, 10,015 m, bearing 123°, ESE
Bay of Islands, Shipwreck Coast.
Iron sailing barque, 1742 ton.
Built: Glasgow, Scotland, 1888.
Sunk: November 1914.
Depth: 2 to 6 m.
See the Antares dive site page


---
Boat access
Latitude: 38° 22.583′ S (38.376388° S / 38° 22′ 35″ S)
Longitude: 142° 14.800′ E (142.246667° E / 142° 14′ 48″ E)
Datum: WGS84
Google Map
Added: 2012-07-22 01:00:00 GMT, Last updated: 2021-03-16 09:19:57 GMT
Source: GPS
Nearest Neighbour: Essington, 1,204 m, bearing 192°, SSW
Port Fairy.
Wooden schooner.
Built: 1861.
Sunk: 9 July 1868.
Depth: 2 to 5 m.
See the Balmoral dive site page


---
Shore access
Latitude: 38° 44.494′ S (38.741569° S / 38° 44′ 29.65″ S)
Longitude: 143° 40.855′ E (143.680918° E / 143° 40′ 51.3″ E)
Datum: WGS84
Google Map | Get directions
Added: 2012-07-22 01:00:00 GMT, Last updated: 2021-05-06 09:12:20 GMT
Source: Google Earth
Nearest Neighbour: Grange, 4,034 m, bearing 193°, SSW
Apollo Bay, Bass Strait.
SS Casino, Iron steamship.
Built: Scotland, 1882.
Sunk: 10 July 1932.
Depth: 9 m.
See the Casino dive site page


---
Shore access
Latitude: 38° 29.500′ S (38.491667° S / 38° 29′ 30″ S)
Longitude: 142° 40.400′ E (142.673333° E / 142° 40′ 24″ E)
Datum: WGS84
Google Map | Get directions
Added: 2012-07-22 01:00:00 GMT, Last updated: 2021-03-10 03:37:36 GMT
Source: GPS
Nearest Neighbour: Antares, 10,729 m, bearing 133°, SE
Three Masted Wooden Sailing Barque.
Built: Liverpool, England, 1824.
Sunk: 14 January 1839.
See the Children dive site page


---
Boat access
Latitude: 38° 58.800′ S (38.98° S / 38° 58′ 48″ S)
Longitude: 143° 30.600′ E (143.51° E / 143° 30′ 36″ E)
Datum: WGS84
Google Map
Added: 2019-04-27 01:19:26 GMT, Last updated: 2021-02-03 00:34:56 GMT
Source: Australian National Shipwreck Database
Nearest Neighbour: Marengo Reefs, 26,196 m, bearing 30°, NNE
American Steamship.
Built: Tampa, Florida, USA, 1920.
Sunk: 8 November 1940.
Depth: 82 m.
See the City of Rayville dive site page


---
Shore access
Latitude: 38° 21.967′ S (38.366112° S / 38° 21′ 58″ S)
Longitude: 142° 15.733′ E (142.262222° E / 142° 15′ 44″ E)
Datum: WGS84
Google Map | Get directions
Added: 2012-07-22 01:00:00 GMT, Last updated: 2021-02-23 22:02:10 GMT
Source: GPS
Nearest Neighbour: Balmoral, 1,773 m, bearing 229°, SW
Wooden brig.
Built: Hobart, Tasmania, 1840.
Sunk: 1 October 1844.
See the Diana, Port Fairy dive site page


---
Boat access
Latitude: 38° 24.150′ S (38.4025° S / 38° 24′ 9″ S)
Longitude: 142° 29.580′ E (142.493° E / 142° 29′ 34.8″ E)
Datum: WGS84
Google Map
Added: 2012-07-22 01:00:00 GMT, Last updated: 2021-02-23 22:10:25 GMT
Source: GPS
Nearest Neighbour: La Bella, 1,033 m, bearing 258°, WSW
Three masted iron barque.
Built: Glasgow, Scotland, 1863.
Sunk: 15 January 1888.
Depth: 5 m.
See the Edinburgh Castle dive site page


---
Boat access
Latitude: 38° 24.500′ S (38.408333° S / 38° 24′ 30″ S)
Longitude: 141° 40.000′ E (141.666667° E / 141° 40′ 0″ E)
Datum: WGS84
Google Map
Added: 2012-07-22 01:00:00 GMT, Last updated: 2021-02-23 21:56:06 GMT
Source: GPS
Nearest Neighbour: New Zealander, 9,103 m, bearing 326°, NW
Tug.
Max Depth: 24 m.
See the Emily S dive site page


---
Boat access
Latitude: 38° 23.217′ S (38.386945° S / 38° 23′ 13″ S)
Longitude: 142° 14.617′ E (142.243612° E / 142° 14′ 37″ E)
Datum: WGS84
Google Map
Added: 2012-07-22 01:00:00 GMT, Last updated: 2021-02-03 00:51:05 GMT
Source: GPS
Nearest Neighbour: Balmoral, 1,204 m, bearing 12°, NNE
Wooden brig.
Built: Government Dockyard, Sydney, 1826.
Sunk: 3 May 1852.
Depth: 11 m.
See the Essington dive site page


---
Boat access
Latitude: 38° 36.500′ S (38.608333° S / 38° 36′ 30″ S)
Longitude: 142° 51.500′ E (142.858333° E / 142° 51′ 30″ E)
Datum: WGS84
Google Map
Added: 2012-07-22 01:00:00 GMT, Last updated: 2021-02-23 22:17:43 GMT
Source: GPS
Nearest Neighbour: Schomberg, 2,603 m, bearing 110°, ESE
Four masted iron barque.
Built: Greenock, Scotland, 1886.
Sunk: 14 November 1908.
Depth 14 m.
See the Falls of Halladale dive site page


---
Boat access
Latitude: 38° 45.750′ S (38.7625° S / 38° 45′ 45″ S)
Longitude: 143° 13.500′ E (143.225° E / 143° 13′ 30″ E)
Datum: WGS84
Google Map
Added: 2012-07-22 01:00:00 GMT, Last updated: 2021-02-23 22:25:10 GMT
Source: GPS
Nearest Neighbour: Loch Ard, 18,186 m, bearing 312°, NW
Three masted iron barque.
Built: Belfast, Ireland, 1875.
Sunk: 6 September 1891.
Depth: 7 m.
See the Fiji dive site page


---
Boat access
Latitude: 38° 46.610′ S (38.776837° S / 38° 46′ 36.61″ S)
Longitude: 143° 40.201′ E (143.670015° E / 143° 40′ 12.05″ E)
Datum: WGS84
Google Map
Added: 2012-07-22 01:00:00 GMT, Last updated: 2021-02-03 01:07:09 GMT
Source: Google Earth
Nearest Neighbour: Marengo Reefs, 527 m, bearing 265°, W
Wooden barque, 300 ton.
Built: Scotland, 1840.
Sunk: 24 March 1858.
Depth: 5 m.
See the Grange dive site page


---
Boat access
Latitude: 38° 24.258′ S (38.4043° S / 38° 24′ 15.48″ S)
Longitude: 142° 28.882′ E (142.481367° E / 142° 28′ 52.92″ E)
Datum: WGS84
Google Map
Added: 2012-07-22 01:00:00 GMT, Last updated: 2021-02-23 22:08:45 GMT
Source: GPS
Nearest Neighbour: Edinburgh Castle, 1,033 m, bearing 78°, ENE
Four masted barquentine sailing ship.
Depth: 13 m.
See the La Bella dive site page


---
Boat access
Latitude: 38° 39.060′ S (38.651° S / 38° 39′ 3.6″ S)
Longitude: 143° 4.300′ E (143.071667° E / 143° 4′ 18″ E)
Datum: WGS84
Google Map
Added: 2012-07-22 01:00:00 GMT, Last updated: 2021-05-05 10:10:26 GMT
Source: GPS
Nearest Neighbour: Newfield, 14,124 m, bearing 281°, W
Square-rigged iron clipper sailing ship.
Built: Glasgow, 1873.
Sunk: 1 June 1878.
Depth: 25 m.
See the Loch Ard dive site page


---
Boat access
Latitude: 38° 20.400′ S (38.34° S / 38° 20′ 24″ S)
Longitude: 141° 36.550′ E (141.609167° E / 141° 36′ 33″ E)
Datum: WGS84
Google Map
Added: 2012-07-22 01:00:00 GMT, Last updated: 2021-02-03 02:17:50 GMT
Source: GPS
Nearest Neighbour: Emily S, 9,103 m, bearing 146°, SE
Built: 1852.
Sunk: 16 December 1853.
See the New Zealander dive site page


---
Boat access
Latitude: 38° 37.500′ S (38.625° S / 38° 37′ 30″ S)
Longitude: 142° 54.750′ E (142.9125° E / 142° 54′ 45″ E)
Datum: WGS84
Google Map
Added: 2012-07-22 01:00:00 GMT, Last updated: 2021-02-23 22:21:39 GMT
Source: GPS
Nearest Neighbour: Schomberg, 2,455 m, bearing 292°, WNW
Iron Sailing Barque.
Built: 1889.
Sunk: 29 August 1892.
See the Newfield dive site page


---
Shore access
Latitude: 38° 17.267′ S (38.287783° S / 38° 17′ 16.02″ S)
Longitude: 144° 30.606′ E (144.5101° E / 144° 30′ 36.36″ E)
Datum: WGS84
Google Map | Get directions
Added: 2012-07-22 01:00:00 GMT, Last updated: 2021-03-10 16:04:11 GMT
Source: GPS
Nearest Neighbour: Chimney Rock, 1,635 m, bearing 201°, SSW
Steel Steamer.
Built: 1923.
Lost: 20 Nov 1940.
Depth: 10 m.
See the Orungal dive site page


---
Shore access
Latitude: 38° 32.100′ S (38.535° S / 38° 32′ 6″ S)
Longitude: 143° 58.700′ E (143.978333° E / 143° 58′ 42″ E)
Datum: WGS84
Google Map | Get directions
Added: 2012-07-22 01:00:00 GMT, Last updated: 2021-02-28 12:50:26 GMT
Source: GPS
Nearest Neighbour: Ramsden Cave, 21,527 m, bearing 215°, SW
Three Masted Wooden Sailing Schooner.
Built: Pill, England, 1834.
Sunk: 18 June 1854.
See the Osprey dive site page


---
Boat access
Latitude: 38° 51.500′ S (38.858333° S / 38° 51′ 30″ S)
Longitude: 146° 36.390′ E (146.6065° E / 146° 36′ 23.4″ E)
Datum: WGS84
Google Map
Added: 2012-07-22 01:00:00 GMT, Last updated: 2021-02-03 02:49:06 GMT
Source: GPS
Nearest Neighbour: Tomatin, 11,996 m, bearing 302°, WNW
Sailing Schooner.
Built: 1972.
Sunk: 10 October 1887.
See the Rubicon dive site page


---
Boat access
Latitude: 38° 37.000′ S (38.616667° S / 38° 37′ 0″ S)
Longitude: 142° 53.180′ E (142.886333° E / 142° 53′ 10.8″ E)
Datum: WGS84
Google Map
Added: 2012-07-22 01:00:00 GMT, Last updated: 2021-02-23 22:19:17 GMT
Source: GPS
Nearest Neighbour: Newfield, 2,455 m, bearing 112°, ESE
Three masted wooden clipper.
Built: 1855.
Sunk: 1855.
Depth: 9 m.
See the Schomberg dive site page


---
Boat access
Latitude: 38° 18.130′ S (38.302167° S / 38° 18′ 7.8″ S)
Longitude: 144° 29.060′ E (144.484333° E / 144° 29′ 3.6″ E)
Datum: WGS84
Google Map
Added: 2012-07-22 01:00:00 GMT, Last updated: 2021-03-21 06:45:28 GMT
Source: GPS
Nearest Neighbour: Chimney Rock, 1,657 m, bearing 87°, E
Charelemont Reef, Barwon Heads.
Wooden Sailing Barque.
Built: Sunderland, England, 1877.
Sunk: 10 April 1886.
Depth: 17 m.
See the South Milton dive site page


---
Victorian Shipwrecks East of Melbourne
Shore access
Latitude: 38° 38.912′ S (38.648533° S / 38° 38′ 54.72″ S)
Longitude: 145° 41.773′ E (145.696217° E / 145° 41′ 46.38″ E)
Datum: WGS84
Google Map | Get directions
Added: 2012-07-22 01:00:00 GMT, Last updated: 2021-03-16 04:19:51 GMT
Source: GPS
Nearest Neighbour: Artisan, 10,315 m, bearing 263°, W
Inverloch Beach, Venus Bay.
Wooden Sailing Barque, 402 ton.
Built: Jersey, 1855.
Sunk: 13 December 1863.
See the Amazon dive site page


---
Shore access
Latitude: 38° 39.590′ S (38.659828° S / 38° 39′ 35.38″ S)
Longitude: 145° 34.698′ E (145.578308° E / 145° 34′ 41.91″ E)
Datum: WGS84
Google Map | Get directions
Added: 2012-07-22 01:00:00 GMT, Last updated: 2021-03-31 16:57:18 GMT
Source: GPS
Nearest Neighbour: Amazon, 10,315 m, bearing 83°, E
Wreck Beach, Cape Paterson.
Large wooden barque, 1155 ton.
Built: St John, New Brunswick, Canada, 1881.
Sunk: 23 April 1901.
Depth: 3 to 10 m.
See the Artisan dive site page


---
Boat access
Latitude: 38° 43.268′ S (38.721133° S / 38° 43′ 16.08″ S)
Longitude: 146° 41.902′ E (146.698367° E / 146° 41′ 54.12″ E)
Datum: WGS84
Google Map
Added: 2012-07-22 01:00:00 GMT, Last updated: 2021-02-07 09:06:46 GMT
Source: GPS
Nearest Neighbour: Clonmel, 3,106 m, bearing 215°, SW
SS Blackbird, Steamship.
Built: Newcastle on Tyne, 1863.
Sunk: 2 Jun 1878.
See the Blackbird dive site page


---
Boat access
Latitude: 38° 44.640′ S (38.744° S / 38° 44′ 38.4″ S)
Longitude: 146° 40.668′ E (146.6778° E / 146° 40′ 40.08″ E)
Datum: WGS84
Google Map
Added: 2012-07-22 01:00:00 GMT, Last updated: 2021-02-03 00:35:37 GMT
Source: Victorian Government GPS (verified)
Nearest Neighbour: Wave, 1,612 m, bearing 173°, S
Historic shipwreck protected zone.
Permit Required.
Paddle Steamer.
Built: 1836.
Sunk: 3 January 1841.
Depth: 7 m.
See the Clonmel dive site page


---
Boat access
Latitude: 38° 49.050′ S (38.8175° S / 38° 49′ 3″ S)
Longitude: 146° 57.000′ E (146.95° E / 146° 57′ E)
Datum: WGS84
Google Map
Added: 2012-07-22 01:00:00 GMT, Last updated: 2021-02-03 00:42:52 GMT
Source: GPS
Nearest Neighbour: Blackbird, 24,305 m, bearing 296°, WNW
Wooden barque.
Built: Carleton, New Brunswick, Canada, 1840.
Sunk: 3 April 1853.
See the Duke of Wellington dive site page


---
Boat access
Latitude: 38° 33.144′ S (38.5524° S / 38° 33′ 8.64″ S)
Longitude: 147° 12.444′ E (147.2074° E / 147° 12′ 26.64″ E)
Datum: WGS84
Google Map
Added: 2012-07-22 01:00:00 GMT, Last updated: 2021-02-08 02:32:42 GMT
Source: Victorian Government GPS (verified)
Nearest Neighbour: Duke of Wellington, 36,988 m, bearing 217°, SW
Iron Twin Screw Steamer.
Historic shipwreck protected zone.
Permit Required.
Depth: 32 m.
See the Glenelg dive site page


---
Boat access
Latitude: 38° 41.950′ S (38.699167° S / 38° 41′ 57″ S)
Longitude: 145° 47.783′ E (145.796389° E / 145° 47′ 47″ E)
Datum: WGS84
Google Map
Added: 2012-07-22 01:00:00 GMT, Last updated: 2021-02-03 02:13:23 GMT
Source: GPS
Nearest Neighbour: Amazon, 10,360 m, bearing 302°, WNW
1120-ton, three masted iron barque.
Built: Sunderland, England, 1885.
Sunk: 8 May 1900.
Depth: 20 m.
See the Magnat dive site page


---
Boat access
Latitude: 37° 33.500′ S (37.558333° S / 37° 33′ 30″ S)
Longitude: 149° 50.700′ E (149.845° E / 149° 50′ 42″ E)
Datum: WGS84
Google Map
Added: 2012-07-22 01:00:00 GMT, Last updated: 2021-02-03 02:15:55 GMT
Source: GPS
Nearest Neighbour: Schah, 16,458 m, bearing 230°, SW
Wooden Screw Steamer.
Built: 1850.
Sunk: 15 May 1853.
See the Monumental City dive site page


---
Boat access
Latitude: 37° 39.100′ S (37.651667° S / 37° 39′ 6″ S)
Longitude: 149° 42.000′ E (149.7° E / 149° 42′ E)
Datum: WGS84
Google Map
Added: 2012-07-22 01:00:00 GMT, Last updated: 2021-02-03 02:56:32 GMT
Source: GPS
Nearest Neighbour: Monumental City, 16,458 m, bearing 50°, NE
Wooden Sailing Schooner.
Sunk: 20 December 1837.
See the Schah dive site page


---
Boat access
Latitude: 38° 48.000′ S (38.8° S / 38° 48′ S)
Longitude: 146° 29.400′ E (146.49° E / 146° 29′ 24″ E)
Datum: WGS84
Google Map
Added: 2012-07-22 01:00:00 GMT, Last updated: 2021-02-03 03:07:32 GMT
Source: GPS
Nearest Neighbour: Tin Mine Cove, 6,060 m, bearing 265°, W
Wooden Sailing Barque.
Built: 1839.
Sunk: 11 July 1865.
See the Tomatin dive site page


---
Boat access
Latitude: 38° 43.014′ S (38.7169° S / 38° 43′ 0.84″ S)
Longitude: 146° 33.554′ E (146.559233° E / 146° 33′ 33.24″ E)
Datum: WGS84
Google Map
Added: 2019-02-24 22:22:54 GMT, Last updated: 2021-02-23 01:35:31 GMT
Source: Unknown
Nearest Neighbour: Albert, Lakes Entrance, 9,355 m, bearing 111°, ESE
Wooden Sailing Barque.
Built: Glasgow, Scotland, 1858.
Sunk: 25 February 1863.
See the Victoria dive site page


---
Boat access
Latitude: 38° 45.504′ S (38.7584° S / 38° 45′ 30.24″ S)
Longitude: 146° 40.797′ E (146.67995° E / 146° 40′ 47.82″ E)
Datum: WGS84
Google Map
Added: 2012-07-22 01:00:00 GMT, Last updated: 2021-02-03 03:11:11 GMT
Source: GPS
Nearest Neighbour: Clonmel, 1,612 m, bearing 353°, N
Sailing Schooner.
Sunk: 11 December 1859 .
See the Wave dive site page


---
See also Underwater Shipwreck Discovery Trail and West Coast Shipwreck Trail.
Warning: Any shipwreck or shipwreck relic that is 75 years or older is protected by legislation. Other items of maritime heritage 75 years or older are also protected by legislation. Activities such as digging for bottles, coins or other artefacts that involve the disturbance of archaeological sites may be in breach of the legislation, and penalties may apply. The legislation requires the mandatory reporting to Heritage Victoria as soon as practicable of any archaeological site that is identified. See Maritime heritage. Anyone with information about looting or stolen artefacts should call Heritage Victoria on (03) 7022 6390, or send an email to heritage.victoria@delwp.vic.gov.au.
---
DISCLAIMER: No claim is made by The Scuba Doctor as to the accuracy of the dive site coordinates listed here. Should anyone decide to use these GPS marks to locate and dive on a site, they do so entirely at their own risk. Always verify against other sources.
The marks come from numerous sources including commercial operators, independent dive clubs, reference works, and active divers. Some are known to be accurate, while others may not be. Some GPS marks may even have come from maps using the AGD66 datum, and thus may need be converted to the WGS84 datum. To distinguish between the possible accuracy of the dive site marks, we've tried to give each mark a source of GPS, Google Earth, or unknown.
If you don't understand the differences between the different ways coordinates are given, plus how different datum come into play, you might find the article GPS Conversions by Lloyd Borrett a useful read. It describes the problems associated with locating dive sites using a GPS receiver.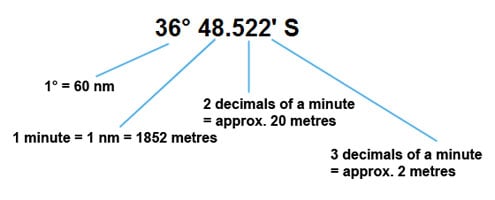 ---
Scuba Doctor Dive Map KML File
In the true spirit of making it easy to obtain, utilise and share the information for non-commercial purposes, you can now Download/view the Scuba Doctor Dive Map GPS Marks (KML file | 299.48 KB | 21-Apr-2021) in the Keyhole Markup Language (KML) file format used to display geographic data in an Earth browser such as Google Earth and Google Maps.
Some marine GPS units can import the information from a KML file. For others you can use use a file translate program (e.g. GPSBabel) to convert the KML file into an import file format (e.g. GPX) supported by your GPS unit.
---
Please Help Us To Correct GPS Marks and Add More Melbourne Dive Sites
If you have have information about other dive sites you'd be happy to see added to the information available here, or any corrections and/or updates to the diving site GPS marks listed here, please feel free to Contact Us. See also, Dive Site Help.
Copyright in photographs and other materials used here remains with their artists and authors. We are happy to acknowledge appropriate copyrights should they be made known to us.